SCULPSURE: THE NON-INVASIVE, NON-SURGICAL ALTERNATIVE TO LIPOSUCTION
Arion Skin Laser is proud to be the 1st practice in Vancouver to provide this non-surgical fat removal procedure!
SculpSure is a revolutionary new body contouring technology that harnesses the power of light to target and destroy unwanted fat cells in just 25 minutes without affecting the skin surface. Over time, these damaged fat cells are naturally absorbed and removed from the body, with results seen in as quickly as six weeks, and optimal results typically seen at 12 weeks. There is no recovery time following treatment, so you can resume your daily activities immediately.
Created by CynoSure, an industry leader in body contouring and skin rejuvenation technologies, SculpSure is a safe, highly effective method of eliminating unwanted fat in the abdomen, flanks and other hard to tone areas without surgery or invasive liposuction.
SCULPTING & DEFINING THAT'S TAILORED TO YOU
SculpSure™ gives you the results you've always wanted without the high price tag of invasive, painful surgery. Get your dream body in just 25 minutes! This innovative technology sculpts and defines with control and precision to brings you natural results without the anesthesia, chemicals and bodily disruption associated with surgery.
SculpSure is ideal for people with trouble spots, particularly those that seem resistant to diet and exercise. It helps you achieve a slimmer appearance without surgery or downtime. The gentle heating energy of the SculpSure laser also causes the production of collagen and elastin, two of the necessary building blocks for youthful, healthy skin. This helps the treated areas achieve a firmer, younger look.
THE SCULPSURE ADVANTAGE
The SculpSure™ non-invasive body contouring laser is the first FDA approved laser treatment for body fat reduction. It has unique advantages over other body contouring options for fat removal:
Destroys fat cells permanently.
Extremely comfortable: Minimal to no discomfort or pain during session.
Clinically proven to non-surgically reduce the amount of fat in treatment areas by up to 25%.
No downtime – so you can get back to your life immediately after treatment.
WHY SCULPSURE?
25 minute procedure
Treat multiple areas at once
OVER 90% patient satisfaction
Works on all skin types
No downtime
Permanent Results
FDA approved Application
YOUR FREQUENTLY ASKED QUESTIONS
ALL YOU NEED TO KNOW ABOUT SCULPSURE
Experience the real long lasting results

Courtesy of Dr. M. Madani at Arion Skin Laser

Courtesy of Dr. M. Madani at Arion Skin Laser
Courtesy of Dr. M. Madani at Arion Skin Laser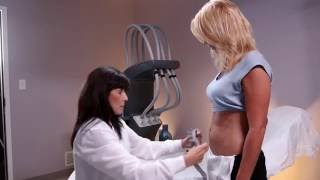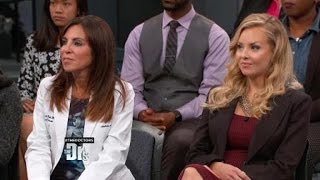 CLINICAL DATA
1. Average reduction in fat volume following single treatment as measured by MRI; Clinical and Histological Evaluations of a 1060nm Laser Device for Non-Invasive Fat Reduction, John W. Decorato, M.D., FACS. Rafael Sierra, Ph.D., Bo Chen, Ph.D., Westford, MA, 2014.
2. Bass, Lawrence, MD, Bruce Katz, MD, and Sean Doherty, MD. "A Multicenter Study of a Non-invasive 1060nm Diode Laser for Fat Reduction of the Flanks and Abdomen – Six Month Follow-up." American Society for Laser Medicine and Surgery (2016): CynoSure, Inc. Web.
3. McDaniel, David, MD, Robert Weiss, MD, Sean Doherty, MD, Bo Chen, PhD, Margaret Weiss, MD, Karen Beasley, MD, Christian Halvorson, MD, and Anne Marie Mahoney, MD. "Ultrasound Findings in Fat Following a 1060nm Non-invasive Diode Laser – Correlation with Anatomic Findings." CynoSure, Inc. (2016): Web.
4. Weiss, Robert, MD, David McDaniel, MD, Sean Doherty, MD, Margaret Weiss, MD, Karen Beasley, MD, Christian Halvorson, MD, and Anne Marie Mahoney, MD. "Clinical Evaluation of Fat Reduction Treatment of the Flanks and Abdomen with a Non-invasive 1060nm Diode Laser: A Multicenter Study." CynoSure, Inc. (2016): Web.